Varicose Vein Treatment
The Minimally Invasive Way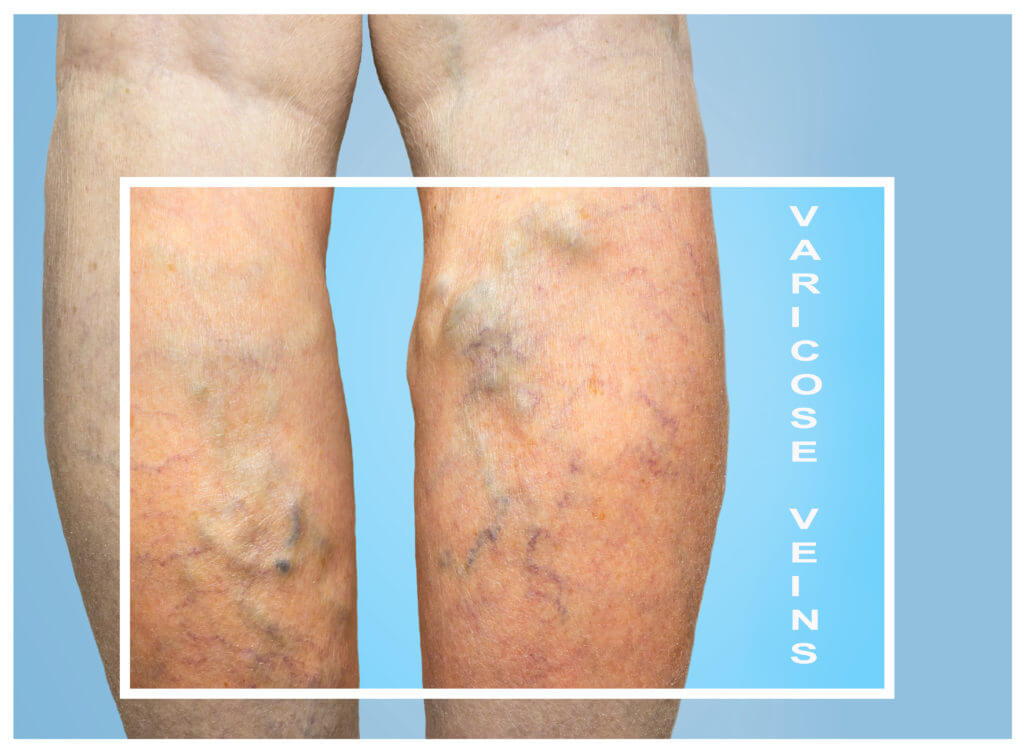 Varicose Veins can often be identified by dark blue or purple veins that bulge on one or both legs. For some people the issue is cosmetic, however for others it is a painful condition that can cause symptoms such as aching, burning, or general discomfort when sitting or standing for an extended period of time.
Symptoms of Vericose Veins
Veins that are dark blue or purple.
Veins that appear bulging or twisting.
Aching or heavy feeling in your legs.
Burning, throbbing, swelling, in your legs.
Worsened pain after sitting or standing for long periods of time.
itching and or skin discoloration around vein.
According to an article published in WEBMD
"Those tangled blue veins that pop up on your legs may quadruple your risk of blood clots." 
How We Treat Varicose Veins
We treat Varicose Veins with a minimally invasive procedure called Endovenous Laser Ablation Therapy (EVLT).  This state of the art treatment uses a high tech laser combined with Ultrasound to pinpoint the perfect spot to close off troublesome veins. You will experience a much faster recovery time and get back to pain free living.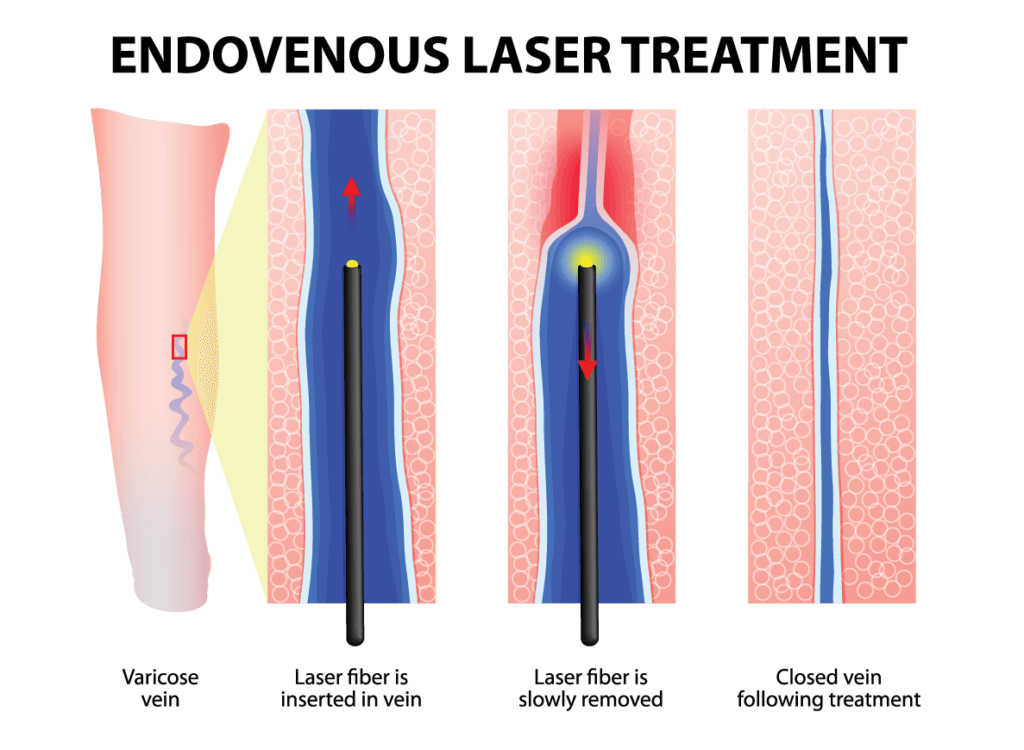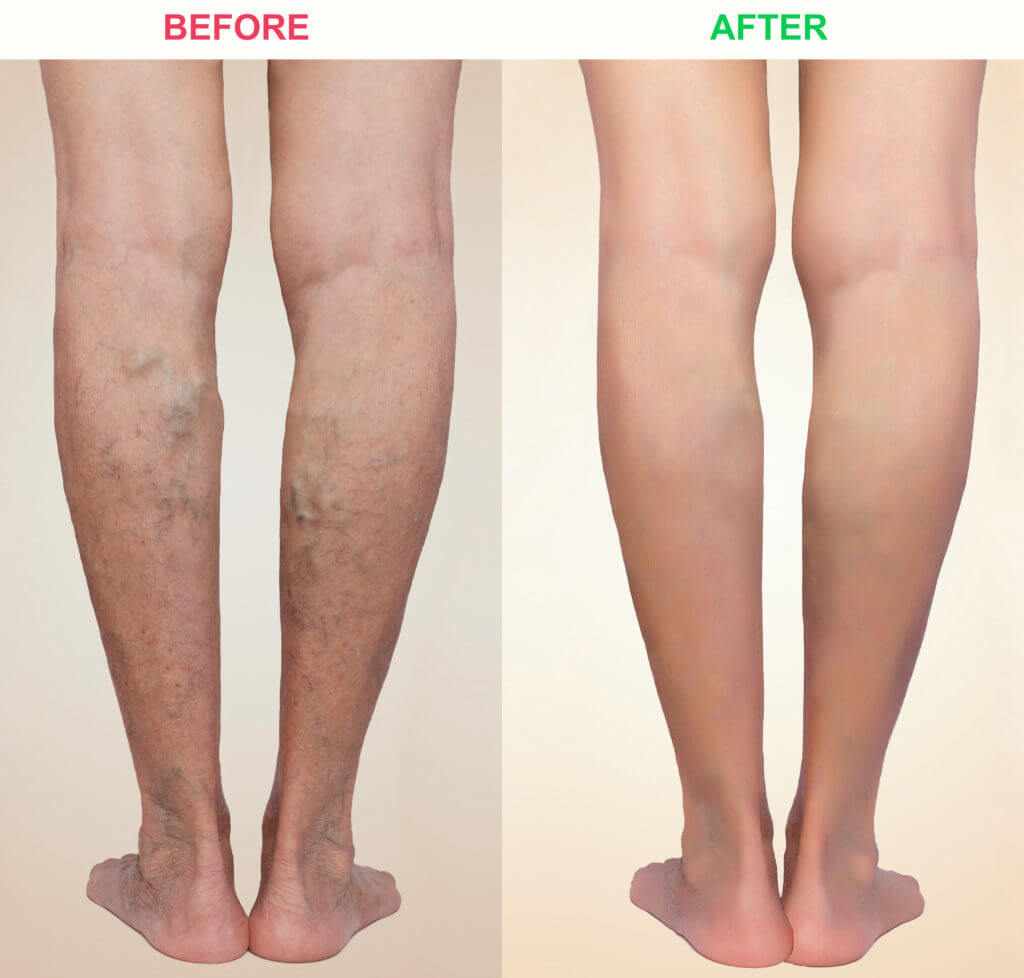 Frequently Asked Questions
What is Endovenous Laser Ablation Therapy (EVLT)?
EVLT is a minimally invasive, technique used for treating Varicose Veins using Laser energy. It is performed by an Interventional Radiologist, using catheters, and lasers.
How does EVLT work?
The procedure can last anywhere between 30 minutes and one hour, and requires only local anesthetic. After numbing the skin, we will access the vein using a needle and insert a thin laser fiber into the vein. The laser light emitted by the fiber is used to seal the faulty vein. While you might feel an unfamiliar sensation, it is not painful. This part of the procedure only takes a few minutes. You can resume normal activity the same day. The treated area may be sore but that should subside within a few days. You can manage this pain effectively with over the counter non-aspirin pain relievers like ibuprofen. Be sure to clear this with your doctor before taking any sort of pain medication.
When can I return to work?
You can go back to work the next day.
Is EVLT covered by insurance?
Most insurances will cover an EVLT procedure as long as it is for non-cosmetic purposes. For example, if your varicose veins are causing you pain it is likely your insurance will cover the cost. Be sure to consult with your insurance prior to getting this procedure.
Do I need a referral?
No, just give us a call and let us know you'd like a consultation for an EVLT procedure and we'll take care of the rest.
Very friendly, and helpful!
Very relaxed environment, I was at ease the entire time. Procedure was quick and painless.