Understanding Musculoskeletal Imaging and Intervention
Musculoskeletal (MSK) radiology focuses on the diagnosis and treatment of the muscles, bones, tendons, and ligaments of the body.  The Radiologists will do this by using Diagnostic Imaging such as X-Ray, MRI, and Ultrasound.
Musculoskeletal (MSK) Radiologists are trained to diagnose diseases and abnormalities of the musculoskeletal system. This sub-specialty of radiology requires an extra year of study called Fellowship training on top of a typical 4 year radiology residency.  All of our MSK Radiologists are also board certified by the American Board of Radiology.  Many MSK Radiologists can also treat certain conditions, including sports related injuries such as muscle, ligament, and tendon tears, Arthritis, and spinal fractures.  Treatments are done using minimally invasive procedures, leading to faster recovery times.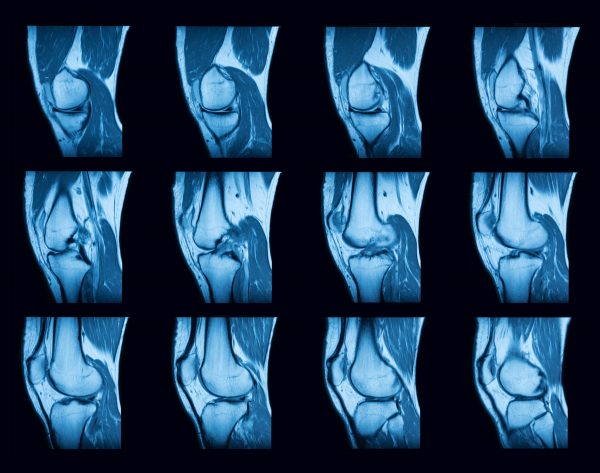 How We Use Diagnostic Imaging to Treat the Body
Our Musculoskeletal Radiologists perform procedures with the help of technologists who provide the doctor with real time images right in the space the procedure is being done. This is done using either ultrasound or fluoroscopic images .  The MSK Radiologist is then able to see into your body, and  to place the needle and/or guidewire in the exact spot where therapy is needed, without having to make an incision.  That is why it is called minimally invasive, there is no incision requiring stitches, just the insertion of a needle.  Using this minimally invasive technique allows us to perform procedures with a much higher degree of accuracy, with the added benefit of faster recovery times.
We perform procedures such as steroid injections, nerve blocks, tendon interventions, Epidural Steroid Injections (ESI) and more advanced forms of regenerative medicine such as Platelet Rich Plasma Therapy.
Read below for more information on these procedures and who can benefit from them.
Diagnostic Procedures
MSK Procedures
What Our Patients Have to Say…
I saw Dr Kiarash Jahed.  He explains well and listens to you. My pain was gone after PRP. So nice and cares about you and helping resolve your issues. Totally honest and does not pressure you to get procedure and allows you to make choices that fit your schedule and situation.
Dr. Nieman was absolutely wonderful! He is very reassuring and takes time to explain things and allows you to ask questions. I am so grateful to have had the experience of being his patient. I highly recommend him!
Everyone was wonderful and made me feel very comfortable. The staff is very personable and helpful while tending to your procedure.